Reading has always been one of the most enriching activities for both children and adults in whatever language. Reading makes you more open minded, offers a thousand opportunities to learn, to reflect and to create new content. In addition, it develops creativity and foster writing skills. Acquiring reading habits might be a complex task, above all, to reluctant student but reading becomes a key activity for the future academic development of them. A highly relevant task that triggers the appropriate mechanisms to develop a more equal and democratic society in which the literacy rate achieved the highest position as possible. In this sense, a good reading skills and strategies exponentially decrease the rate of school failure and enhances "cultural capital", a term that the author Pierre Bourdiel refers to the relevance of reading as a source of enriching experiences.
Reading is a relevant vehicle for transmitting and conveying values. In addition, stories are an ideal resource to make known the importance of ecological attitudes to the little ones.
Real or made up English environmental stories, videos, songs, or legends help draw students' attention whenever there is a good tale involved.
Bring the little ones to the closest environment make them feel connected to nature and  eventually they will take care of it. Connecting and caring for our parks and woods help us to become more aware and be more sensitive to climate change. Therefore, the stories might provide a big picture of the current environmental situation.
 Literature and Environmental Education are such an interesting resource within Andalusian classrooms because it not only transmits ecological messages, but also highlights places such as the river Nacimiento, in the Almeriense mountain range, the Sierra Nevada Natural Park or the Natural Park of Cabo de Gata.  All of them places which promotes Andalucia, an important issue to promote within the Primary curriculum.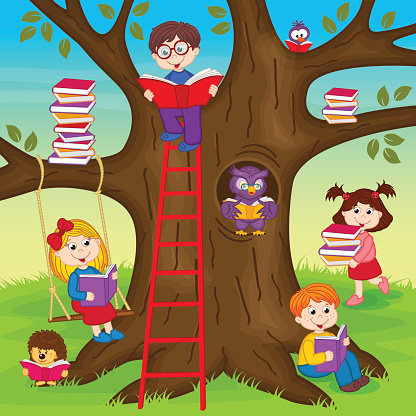 The website story jumper offers to teachers online free books which are so uselful to practice reading a listening skills in the Foreign Language classroom. Some of the tails contain ecological messages that can be adapted to work Art, Natural Science or Linguistic contents.
Youtube  may become another  practical and technological resource to tell stories to children.This link makes a compilation of stories with extremely important messages such as water care, forest care, the importance of recycling, the importance of respecting ecosystems and the animals that inhabit them . BBC also offers a good amount of resources to work on environmental messages. It's difficult to find online ecological stories in English but there are some books in Spanish that can be translated to english to work vocabulary, spelling or grammar where the environmental message is transversal. If by change, you have them in your school library do not hesitate to use them in the class.
If there is a budget destined to buy more books for the school, have a look first to this website to know which are the best environmental book in English for you!